WE ARE THE CATALYST TO Y[OUR] DIGITAL MARKETING STRATEGY
Deploy our world-class marketing team to scale your business for short-term sprints and long-term success
AN AWARD-WINNING GROWTH AGENCY
Full-Service Growth Marketing Agency
Driving growth for leading brands
We bring the perfect mix between technology & managed marketing
solutions all within one marketing agency.
No one else can say that.
24/5 Marketing Team Slack Access
Full transparancy. Communicate with your marketing team outside your bi-weekly meetings and stay updated with your campaign.
Monthly Campaign Impact Reports
Your marketing becomes integrated with us. Get updates on your traffic, conversions, returns in 1 monthly infographic report.
Built-in Technology Modules​
Unique algorithms turned "modules" to quickly scale growth. Less time focused on tedious tasks & more time executing on your campaign.
ALL WITH Y[OUR] MARKETING TEAM
Outsourced marketing professionals
Leverage our agile marketing team to help scale your growth efforts. Intuitive frameworks created to turn your mid-size or startup to a well-oiled marketing machine. Deploy our world-class marketing team to scale your business for short-term sprints and long-term success.
World-class marketers meets Next-Gen technology
Dedicated campaign managers and 24/5 chat access to your growth team. Bi-weekly strategy meetings with data-driven impact reports. Built-in technology to speed up growth.
Transparancy & effectiveness are key strategies to (y)our success.
Our collaboration with Brenton Way and their agility in response to our feedback and expectations has impacted our marketing efforts through an increase in MQLs while decreasing our CPC, Cost per MQL, and Cost per SQL. I'm happy to recommend the team to companies focused on improving their Digital Marketing efforts.
You immediately see the difference from a local marketing company, and a professional agency like Brenton Way. I was able to receive real reports that showed how my business was being affected.
Brenton Way stayed on top of our teams need to generate a sizeable list of ready-to-buy leads for our company. They kept up with our demands week after week.
Brenton Way has increased our staffing agencies sales pipeline by 25% in our first 3 months by targeting key decision-makers and social thought-leadership.
Simplifying your growth strategy.
WHEN ARE WE RIGHT FOR YOU?
No two organizations or projects, are the same. By applying our strategic tools, process and research methods, we uncover unique insights that are used to drive measurable success.
Marketing has a funny effect on people called "the fluff". Every investment you make should return a reward in some form. Our goal is to turn campaigns into returns of investment.
We work directly with clients to center their campaign around their product or brand. Ultimately this will present a natural finished project to the audience and engage. We handle that.
We work with a network of social influencers & thought-leaders willing to partner with your brand. Envision new relationships that reap rewards. All in one agency.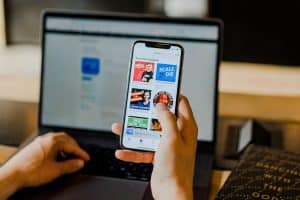 What is Digital PR and How to Do It Correctly Digital PR refers to an online marketing strategy that is
Read More »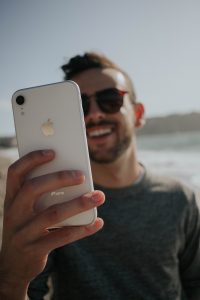 Social media is slowly becoming a practical tool in engaging with customers. The majority of businesses want to communicate along
Read More »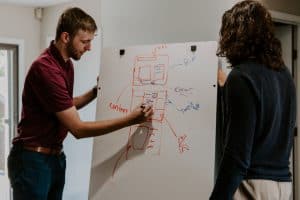 Content is a valuable part of any business marketing strategy. You can make use of content to showcase your brand,
Read More »
ARE WE THE RIGHT TEAM FOR YOU?
LET'S DISCUSS Y[OUR] STRATEGY
Let's find out… view your business through our eyes with a free website consultation.
We'll take 30 minutes together to assess your website and give you some honest feedback.