Freelance marketing offers a wide spectrum of benefits ranging from time saving, affordability, and giving your business the opportunity to thrive and promote itself. However, finding the right platform can be daunting, which is why we've created this exhaustive list of the best marketing freelance platforms out there to help you make the right choice for your needs.
Here are the top marketing freelance platforms in 2022:
1. GrowTal
GrowTal will be the perfect service if you need someone to screen the best freelance marketers for you. The firm works with a select group of competent marketing experts. You tell them what marketing services you require when you sign up for the service and the service will find 3-5 specialists to help you.
Services
Social and search experts
Video production teams
Copywriters
SEO experts
Brand managers
UX/UI designers
2. Upwork
Upwork will be a wonderful choice for individuals who wish to draw from a broad pool of talent. This site offers hundreds of freelance marketing specialists who work on a variety of specialties.
Services
Development & IT
Sales & marketing
Design
Writing & translation
3. Mayple
Mayple is a fantastic choice if you need more experienced marketing gurus with a demonstrated performance history (Click here to find out more about the top 24 performance marketing agencies). These freelancers will cost more, however if you're launching a larger store, the investment will be worthwhile.
Services
Paid advertising
Content
CRO (conversion rate optimization)
Email marketing
Influencer marketing
SEO (search engine optimization)
SMS Marketing
Social Media Management
4. MarketHire
MarketerHire's team will search their network to select the appropriate expertise to help you. The agency pre-screens its marketing experts to ensure you get the best professional for your campaign. SEO professionals, paid search specialists, product page writers, video ad editors and producers, and marketing strategy experts are among the company's many specialists.
Services
Amazon Marketer
Brand Marketer
CMO
Content Marketer
Email Marketer
Growth Marketer
Paid Search Marketer

Hire selected offers world-class consultants and mentors to take your marketing skills to the next level. They offer one-on-one consulting sessions to personally help you supercharge your career.
Services
Growth Hackers
SEO
Paid Advertising
Mentors in design, marketing, crypto, tech & more
Freelancer.com is one of the oldest freelancing websites, bringing together a large community of skilled and experienced marketers in one area online. Designers can build comprehensive portfolios on Freelancer.com, giving you more content to review while you make your decision. They also administer tests to verify the freelancers' skill sets and report back to you.
Services
Graphic design
Website design
Photoshop
Logo design
Social media marketing
PeoplePerHour is a freelance network that lets people arrange contests for individual projects, similar to a job posting. It also offers a comprehensive list of competent applicants with experience in a variety of fields of knowledge.
Services
Content writing
SEO
Website development
Logo Design
Social Media Strategy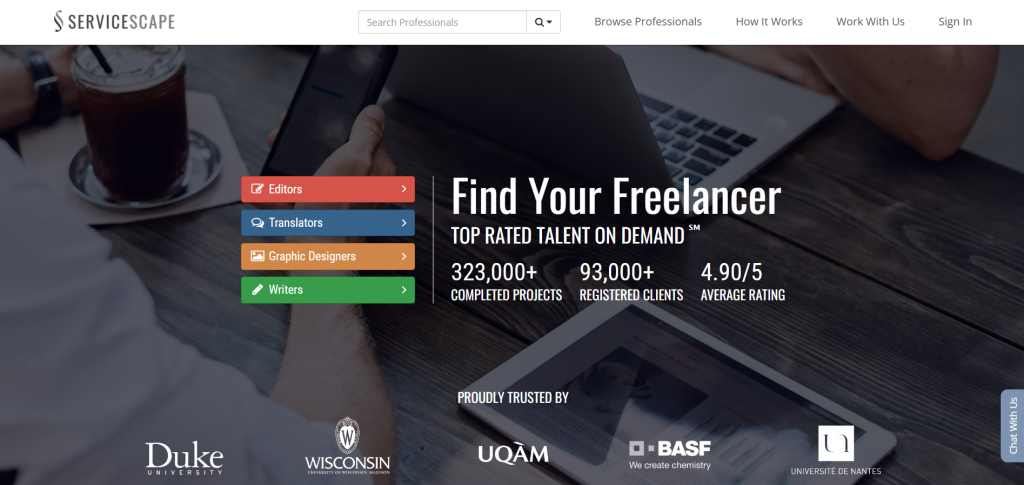 Servicescape offers a massive database of freelancers across multiple different fields including translation, graphic design, content writing, illustrations, and more. The platform is better suited for companies looking for specific types of talent that might also be international.
Services
Graphic Design
Content Writing
Brand Identity
Backlinking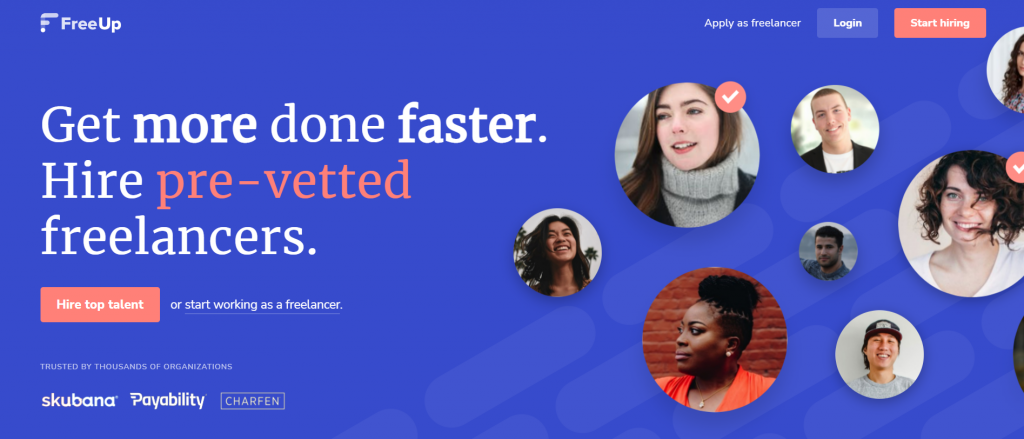 Freeup simplifies the freelance search by pre-vetting their talent ahead of time and getting them up and running on your campaigns right away. They also offer a concierge support with a no turnover guarantee to make you feel confident on your search.
Services
SEO
Web Development
Growth Marketers
Social media
ClearVoice has a talent network of over 25,000 expert freelancers they can connect you with to help your brand create better content. Their core values promote kindness in collaboration and professionalism. ClearVoice offers an array of solutions and features perfect for any project.
Services
SEO
Content marketing
Paid search
Lead generation
Social media
Digital marketing
11. Guru
Over 3 million users have chosen Guru as their marketing freelance platform for their low fees, compliance and security benefits, and custom built solutions. They work hand-on-hand with worldwide freelancers to ensure the perfect match for you and your project's needs.
Services
Web / Digital Marketing
General Marketing
Advertising
Analysis / Data / Strategy / Plans
Industry Specific Expertise
12. MarketinLife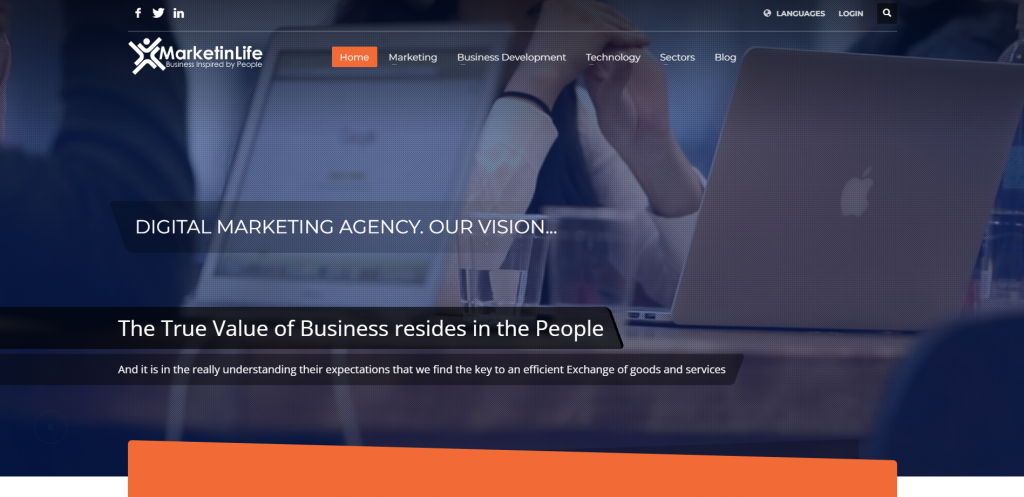 MarketinLife is a marketing and business development consultancy firm that provides clients with the resources they need to properly position their brands and services by using current marketing trends.
Services
Affiliate marketing
SEO
Experiential marketing
Digital marketing
13. Contently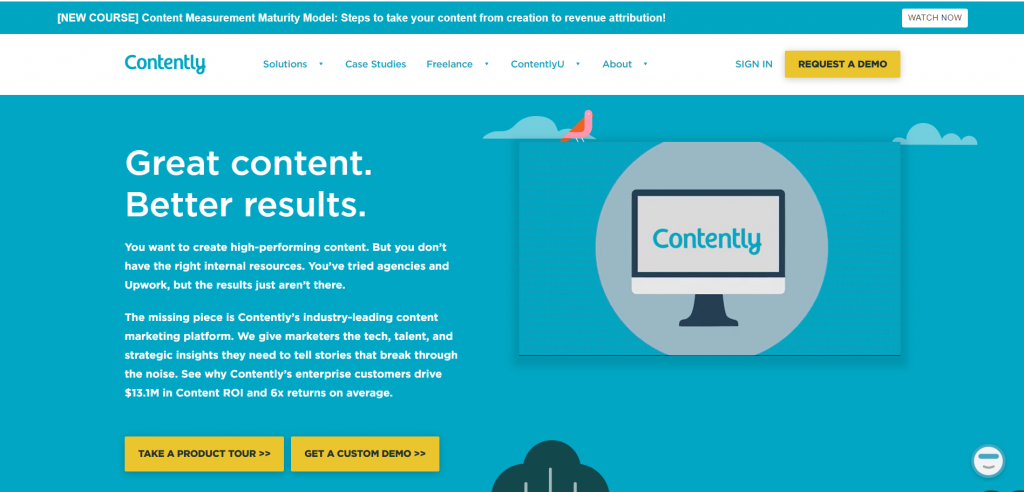 Contently is an excellent option for brands attempting to develop a diverse range of content while remaining confident that they are working with professional digital marketers. The platform provides access to all types of digital marketing content, including short and long-form blog posts, infographics, video scripts, animations, and more.
Services
Content creation & management
Audience insights
White space analysis
SEO ideation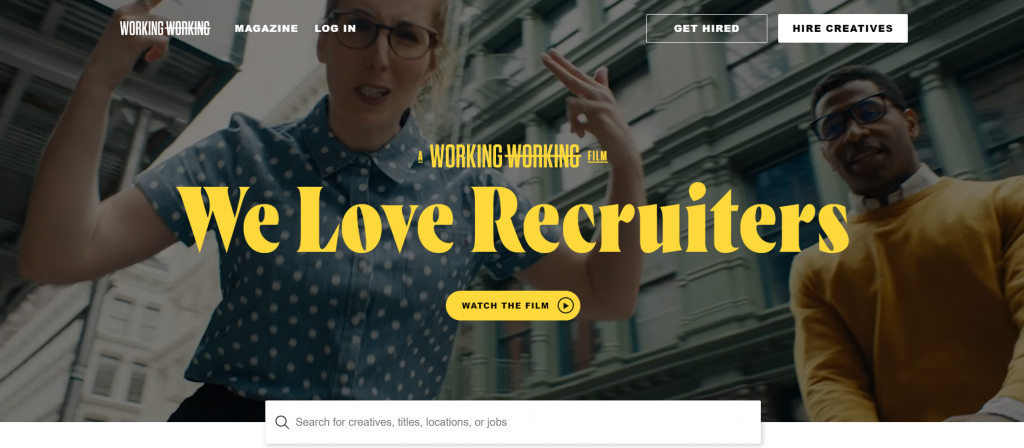 Working Not Working is a highly selective platform, meaning they only accept about 10% of freelancers who register. Their main focus lies in marketing jobs and creative design (Check out our list of the top 25 best creative marketing agencies here). This site's membership is a flat subscription rate for companies depending on the size and timeframe of your project.
Services
Advanced search
Real-time availability
UI designers
UX/IA Designers
15. CloudPeeps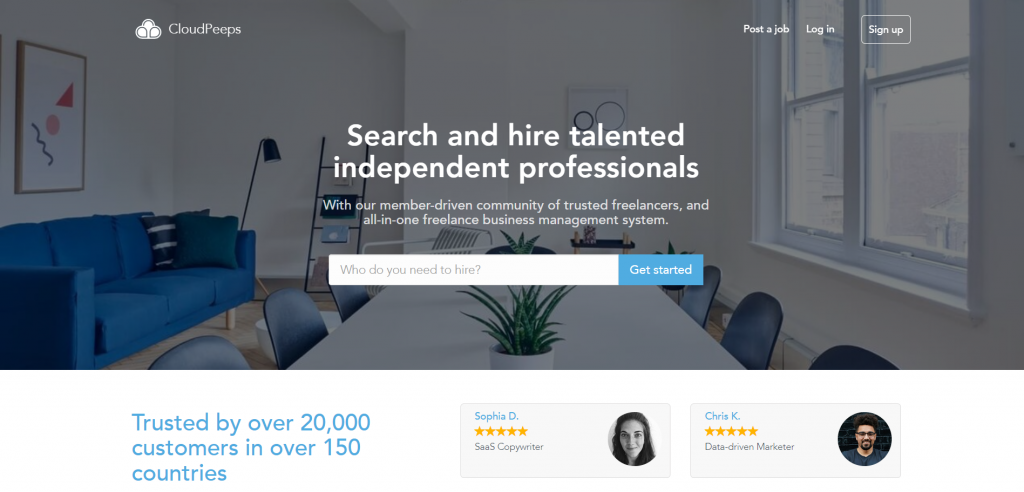 Cloudpeeps describes themselves as a member-driven platform with a community of trusted freelancers. Start by posting a listing, then find a match and get started, it's as easy as that.
Services
Content
SEO
Paid-ads
Strategy
Design
16. Fiverr
Fiverr is a great place to start if you're on a tight budget, thanks to the hundreds of freelancers and developers that run their own stores. They can offer everything from expert design and coding services to bug-fixing and branding.
Services
Full Website Creation
Customization
Theme/Plugin Installation
Performance & Security
Bug Fixes
Help/Consultation
Backup & Migration
17. LinkedIn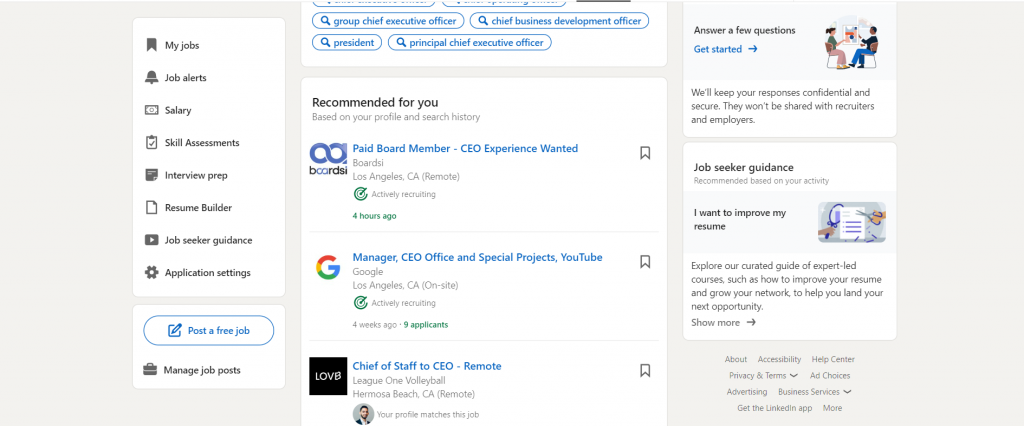 Although the majority of people wouldn't consider LinkedIn to be a freelancing talent marketplace, it definitely can be. Because LinkedIn has millions of members from every industry, you can be confident that just about all content marketing services and specialities are available for you to choose from.
Frequently Asked Questions
How much does freelance marketing usually cost?
The pricing and rates of freelance marketers depends on a variety of factors. The average going rate for companies ranges by anywhere from $30-$200 an hour.
What is freelance marketing/what do freelance marketers do?
Freelance marketing consultants use relevant data from a firm, such as engagement rates or sales figures, to create, manage, and adjust their marketing activities. Businesses use freelance marketing consultants to help them attract new audiences, retain current consumers, and grow income.
How can I ensure that I find a good freelance marketer for my project's needs?
In short, do your research! There are so many great options out there, and we've listed our top recommendations above, but ultimately you must find the platform that best meets your company's personal ideals and needs.
Which marketplace is best for digital marketing?
Based on our research. we recommend taking a look at Growtal, Hireselected, and Marketerhire for the best digital marketing freelance platforms.
How much does a digital marketer earn in freelancing?
Typically freelancers make around $18/hr if they are qualified at their role and can go upwards of $400/hr for more senior strategic roles.