There are many video marketing agencies out there, but not all of them can offer your business high-quality, personalized services. To find the best video marketing agency for your needs, you'll need to consider whether or not they're a good fit for your company and what is the true value of their marketing.
What are the benefits of working with a video marketing agency?
Video marketing agencies can offer services like:
Creating and managing video campaigns
Optimizing videos for search engines which in turn helps in boosting marketing efforts
Videos are engaging and dynamic, and they really grip the attention of potential customers, making them a uniquely valuable marketing technique.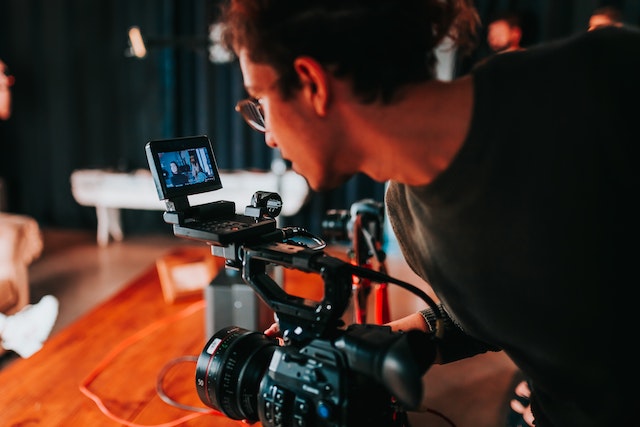 Video marketing agencies can also help you distribute your videos to the right audiences and track the performance of your videos. For example, you may use these videos for:
Social media, such as Instagram Reels
Displayed on digital signage in your business
Additionally, an established video marketing agency will provide valuable insights and feedback that can help you improve your video marketing strategy. The agency may, for example, tell you what demographic of people have been watching your videos, for how long, and what type of content they tend to engage with more. This will tell you more about your audience and help you tweak not only your video marketing but your marketing campaign as a whole.
Video marketing agencies not only bring marketing and video expertise to the table, but they also have gear and tools that may be expensive or difficult to acquire otherwise. Recording your promotional material, case studies, and social media content with HD cameras, microphones, and drones will bring a noticeable level of professionalism to your brand.
How can businesses find the right video marketing agency for their needs?
There are a few things to consider when choosing a video marketing agency.
First, businesses should consider their budget and what they can afford to spend on video production.
Second, they should consider their target audience and what kind of videos appeal to them.
Finally, businesses should ask themselves what their goals are for video marketing and what they hope to achieve with their videos. Once they understand all these factors well, they can start looking for a video marketing agency to help them meet their needs.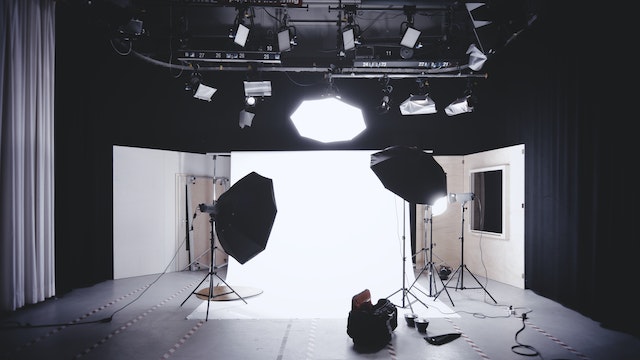 Here are our picks for the best video marketing agencies:
Brenton Way
Hurricane
Burnwe
Vireo Video
New Mac
Local Eyes
Atomic8creative
Fresh Cut Creative
Vidico
LAI Video
Supercool Creative
Dynomite
Zooropa Video Agency
VCM Interactive
Postcreatives
Video Wisconsin
Arizona Video Company
Reelsmart Productions
Veracity Colabs
Lemonlight
Kyro Digital
Bacon Video
What Are the Best Video Marketing Agencies (as of 2022)?
Let's briefly overview the best video marketing agencies in 2022.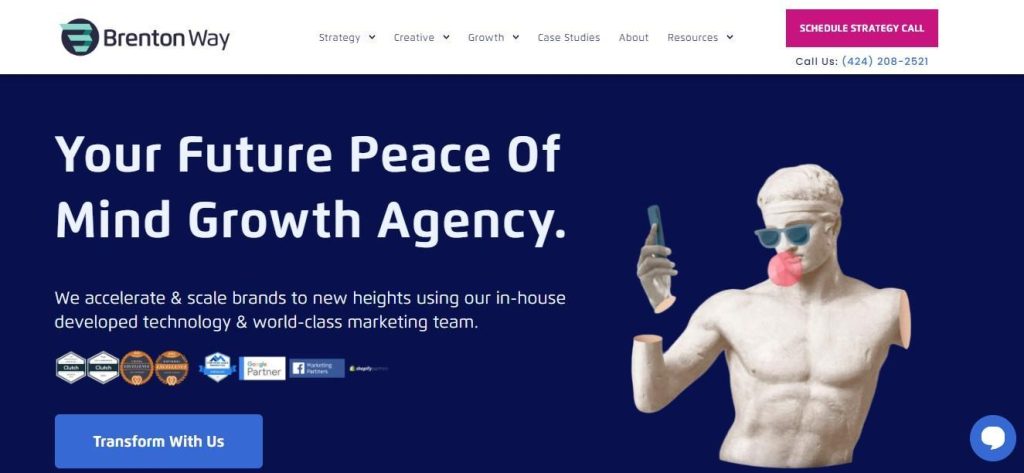 Summary: Brenton Way is the best full-service digital marketing agency in LA. We provide marketers and business owners with top-level video marketing and a variety of direct response marketing strategies that help create long-term success for their businesses.
Services:
SEO
Paid media
Social media marketing
Influencer marketing
Digital PR
Content writing
Team size: 10-49 employees
Case Studies:
Cold Rolled Ice Cream
Nicole HD Jewelry
Docupace

Summary: Hurricane is a video marketing agency with decades of experience creating state-of-the-art marketing videos that help brands tell their stories.
Services:
Corporate video production
Social media video marketing
Animation
Building an in-house video production team
360-degree video
Team Size: 10-33 employees
Case Studies:
My 1st Years
National Grid
The United Nations World Food Program (WFP)
Summary: Burnwe- a video marketing agency based in Yerevan, Armenia, develops and executes digital videos for startups and tech companies. What truly stands them out is their approach to creating roadmaps that lead to outstanding results.
Services:
Promo videos
Tutorial videos
Case study/Testimonial videos
Demo videos
Team Size:
2-9 employees
Case Studies: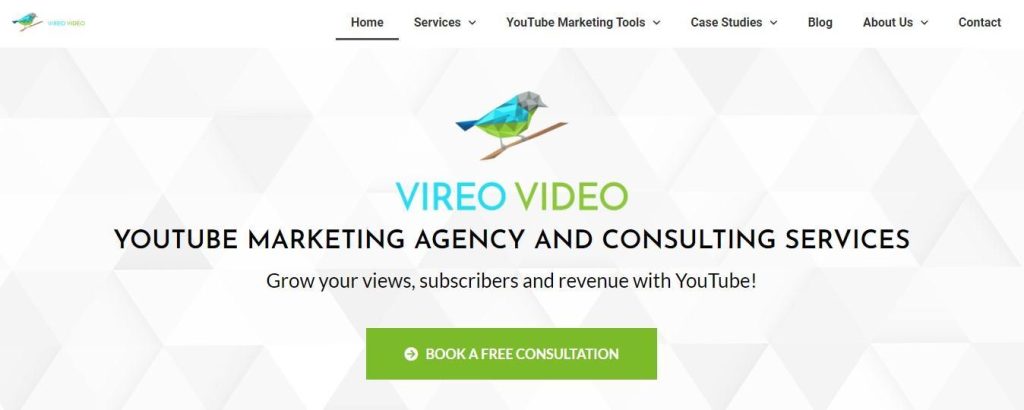 Summary: Vireo Video specifically helps business owners monetize their YouTube Channels. They are Google partners with team members who are YouTube-certified professionals, which enables them to provide unique content strategy, YouTube SEO, YouTube paid advertising and consultations to their clients.
Services:
YouTube growth strategy
YouTube SEO
YouTube advertising
Team size: 11-50 employees
Case Studies:
PolicyMe
Sounds True
JP Sears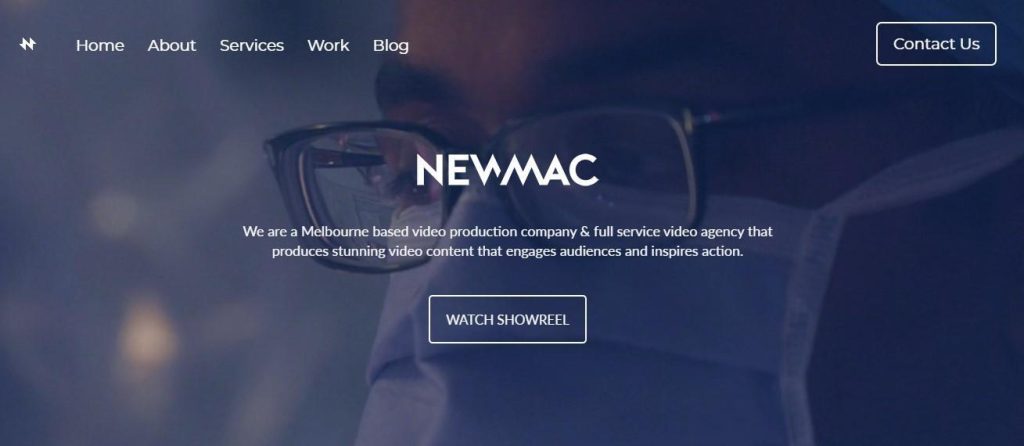 Summary: An incredible Melbourne-based video production team whose scope of work spans from small crew corporate films to TVC campaigns. They understand creating videos for businesses isn't just about art but ensuring the business hits its goals through video marketing.
Services:
Video content planning & strategy
Video content production
Video content marketing
Team size: 10-50 employees
Case Studies:
Victoria Police
Fuel Agency
Moose Toys

Summary: Local Eyes produce carefully crafted stories engaging their clients' audiences. Their unique fundamental proposition lies in creating entertaining videos that maximize their clients' marketing budget.
Services:
Brand video
Promo video
Testimonial video
Team Size: 2-10 employees
Case Studies: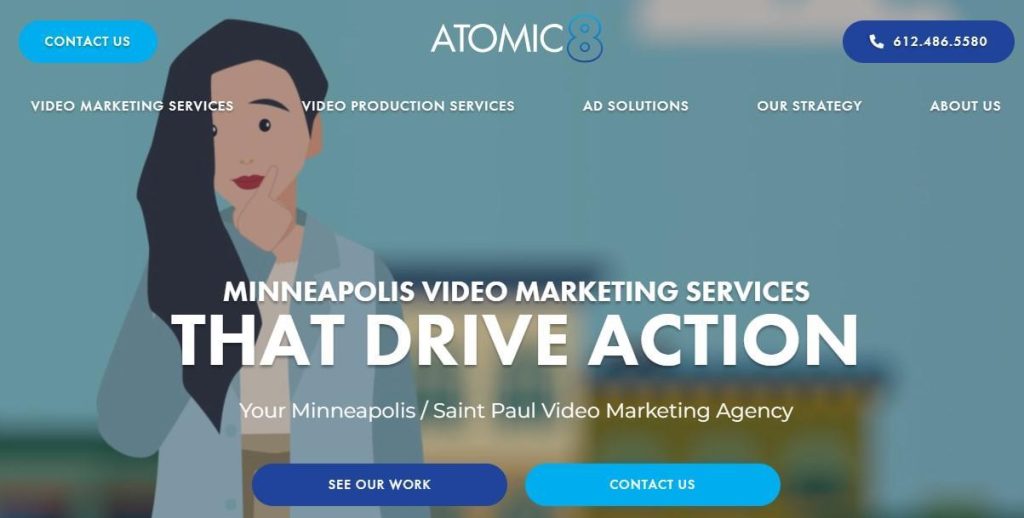 Summary: A Minnesota-based video production company, Atomic8, specializes in corporate solutions, advertising, and animation.
Using a creative approach and consistent communication, they breathe new life into their clients' video marketing strategies.
Services:
Video ads
Social media marketing videos
Explainer videos
Product videos
Lead generation videos
Team Size: 10-49
Case Studies:
Triton Commerce
Sun Control of Minnesota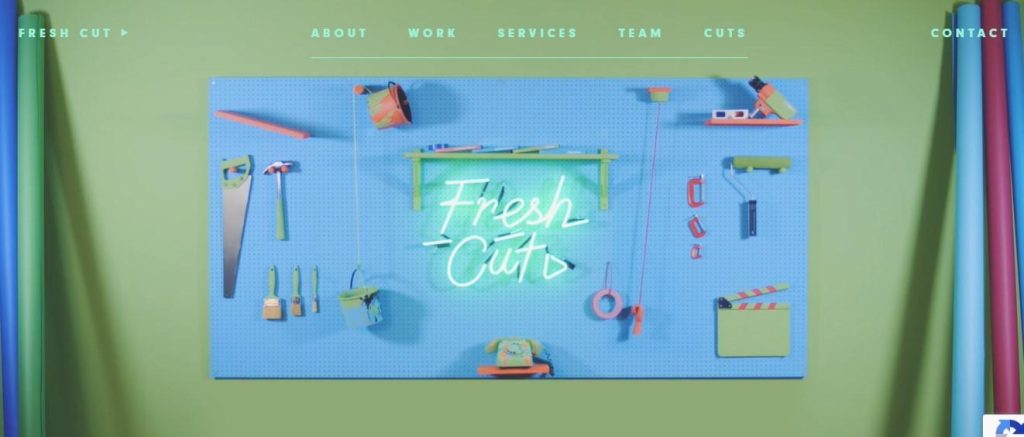 Summary: Established in 2006, Fresh Cut Creatives is a full-service video production company with a team of talented content creators that helps amplify the brand's core messages. London, Leeds, and Manchester are the cities where the company is based, from which they create engaging and entertaining video content.
Services:
Explainer videos
Branded content
Recipe video
Short films
Documentary
Product video
Drone filming
Team Size: 2-9 employees
Case Studies:
Papa John's Hot Dog Pizza
Cabinet Maker
247blinds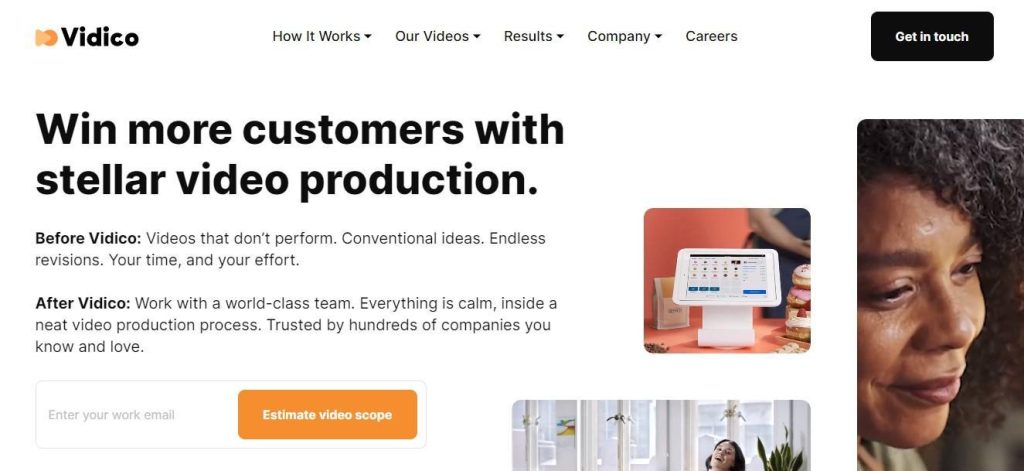 Summary: Vidico is a world-class video marketing agency that has created spectacular videos for top brands across the globe.
Services:
Explainer videos
Product overview videos
Social video content
App videos
Team Size: 50-100 employees
Case Studies:
Vimeo
Spotify
Digital Ocean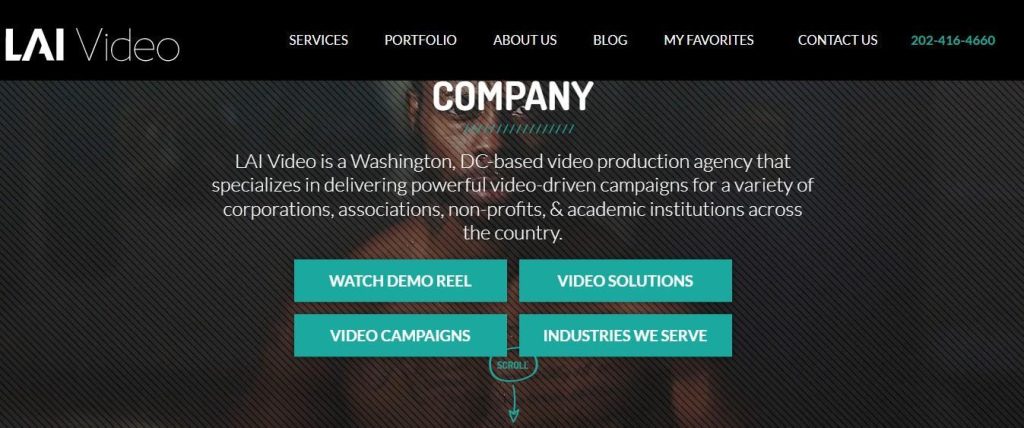 Summary: LAI Video is a notable video production agency situated in the United States Capital, Washington D.C., Popular for creating mouth-watering commercials that thrill and excites its viewers.
Services:
Animation video
Explainer video
Events video production
Marketing storytelling
Team Size: 11-50 employees
Case Studies:
Amazon web services
Octo Consulting
National Retail Federation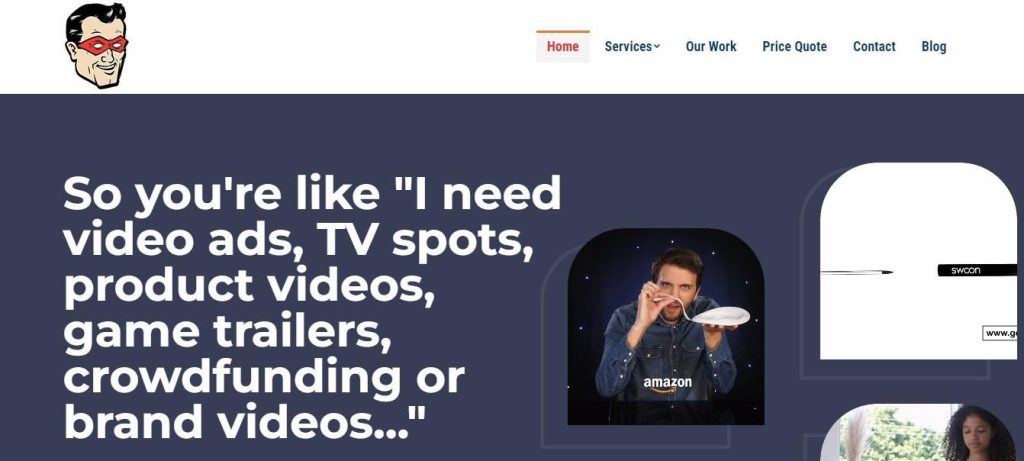 Summary: Supercool isn't just like every other video marketing agency. They work with a network of video content creators and producers across the US and globally. Their team of professionals develops and produces ads, promos, game and app trailers, and edgy video content that sells more stuff, including live-action and animated videos.
Services:
Game trailer/ads
TV ads
Socialmedia video content
Crowdfunding video
Team Size: 11-50 employees
Case Studies:
T-Mobile
Swoon cosmetics
CAPCOM

Summary: A client-centric full-service video production agency with a specialty in crafting creative films and animations for educational, entertaining, and marketing purposes
Services:
Short films
Documentaries
TV Commercial
Team Size: 1-10 employees
Case Studies:
Hotels.com
University of Bath
University of London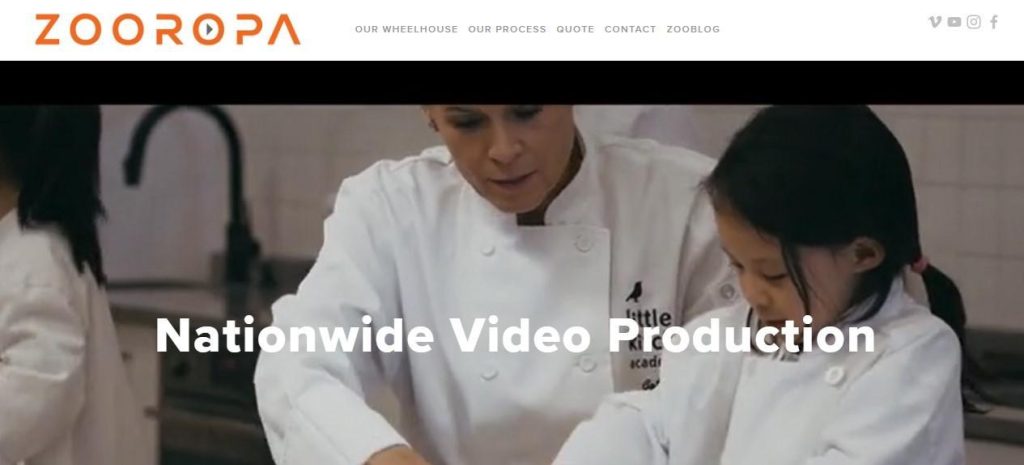 Summary: Located in Vancouver, Canada, Zooropa is a competent video production marketing agency that promises fast turnarounds. Full-service productions start at $1500.
Services:
Automotive video
Property Video
Custom video
Team Size: 2-9
Case Studies: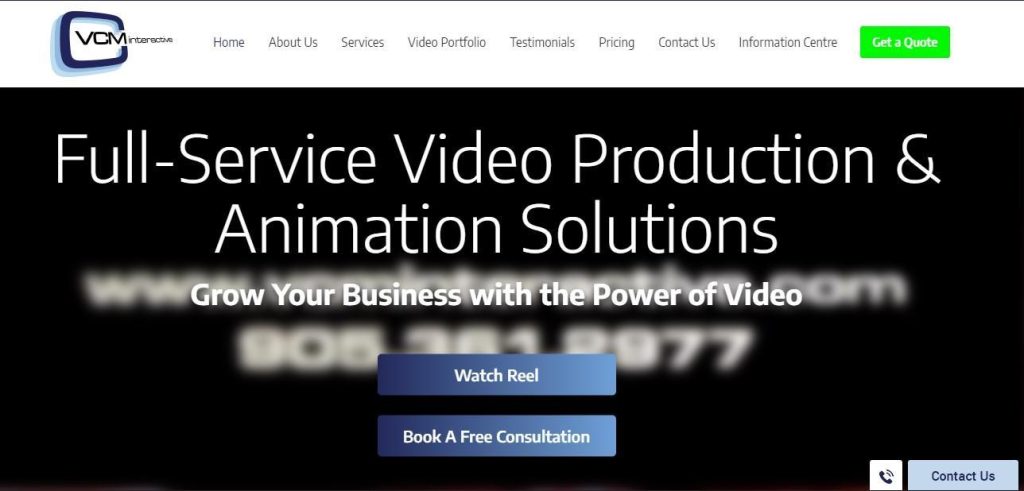 Summary: Founded in 2007, VCM Interactive provides professional video production, editing, and animations that are pocket friendly.
Services:
2D and 3D animations
TV commercials
Technical process visualization
Team Size: 2-9 employees
Case Studies:
Giraffe Foods
Sensors & Software
TJX Canada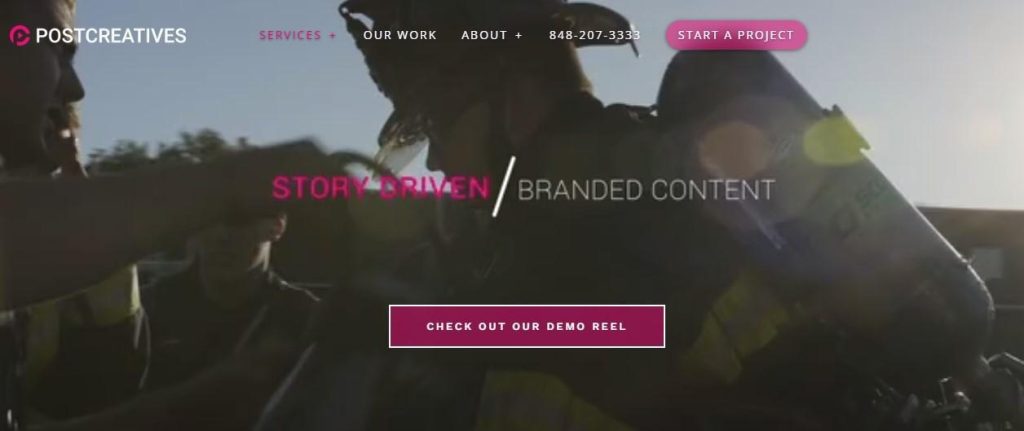 Summary: Postcreatives is an award-winning video production agency. They use the power of storytelling to create epic videos for their clients.
Services:
Team Size: 2-9 employees
Case Studies:
Brighton eye care
Relentless fitness
Pantano nursery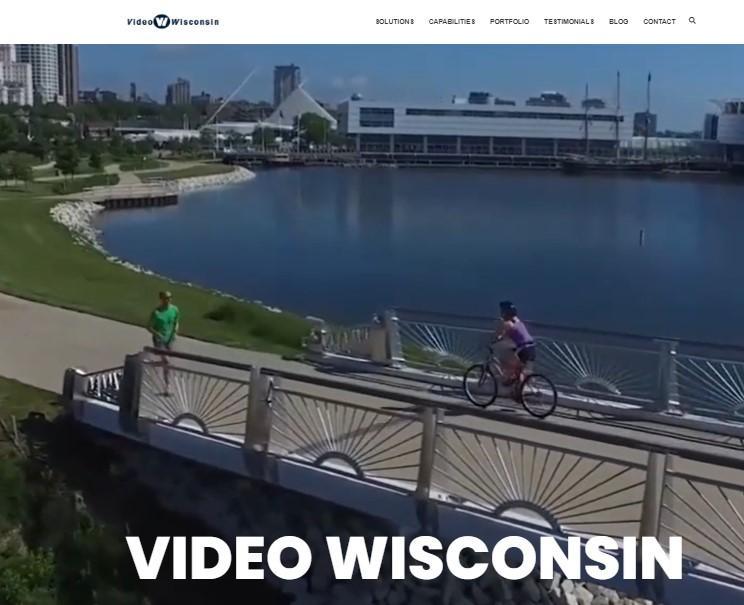 Summary: This agency is a profound storyteller through video content. With over 40 years of business experience, they provide epic videos using cutting-edge video production solutions,
Services:
Training videos
Marketing & sales promotion
2D and 3D animations
Documentaries
Team Size: 10-49
Case Studies:
Weasler
Titanium Dynamics
Aurora Quick Care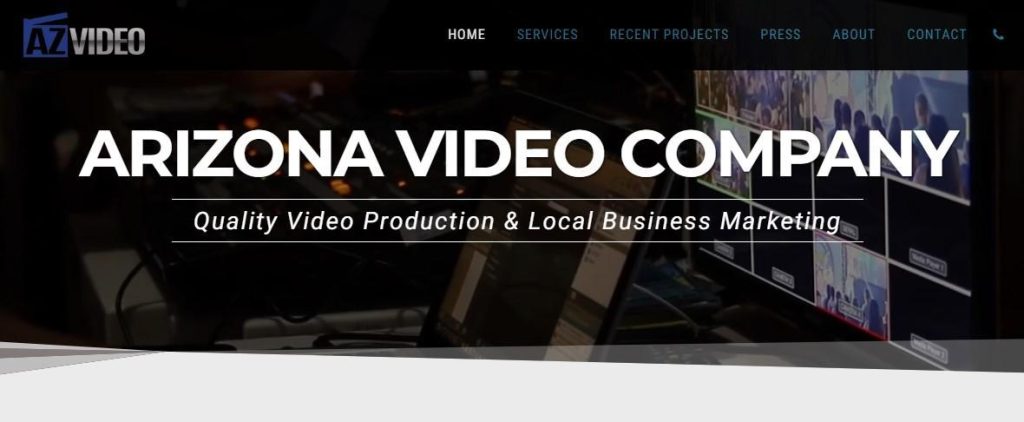 Summary: Arizona video company provides businesses with video production and local marketing services.
Services:
TV commercials
Educational videos
Fortune 500 level marketing service
Team Size: 2-5 employees
Case Studies:
Lisa Heartman
Eye concepts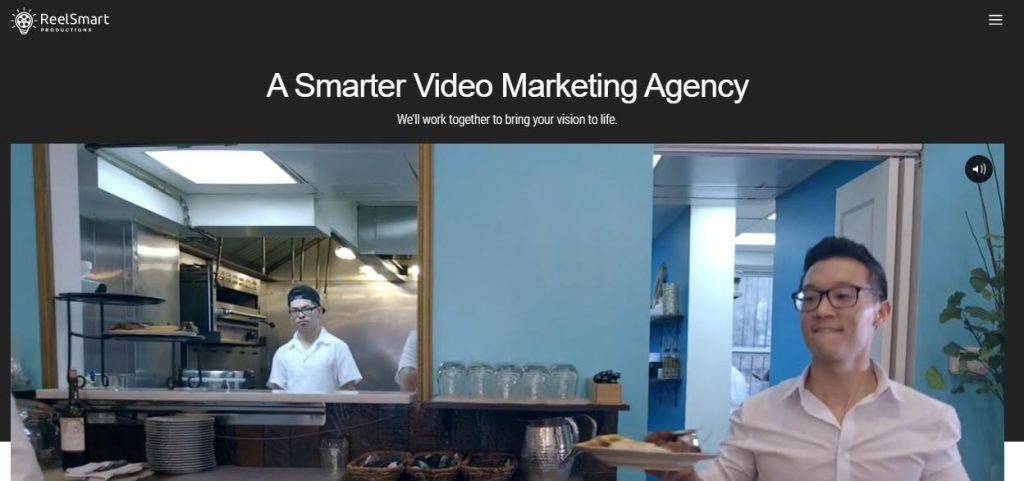 Summary: A full-service video marketing agency in New York known for creating videos that boost the marketing efforts of businesses.
Services:
Live TV Commercials
Scriptwriting & Storyboard
Motion Graphics & VFX
Team Size: 2-9 employees
Case Studies:
OHM tech
Brooklyn Preschool of Science
Lumos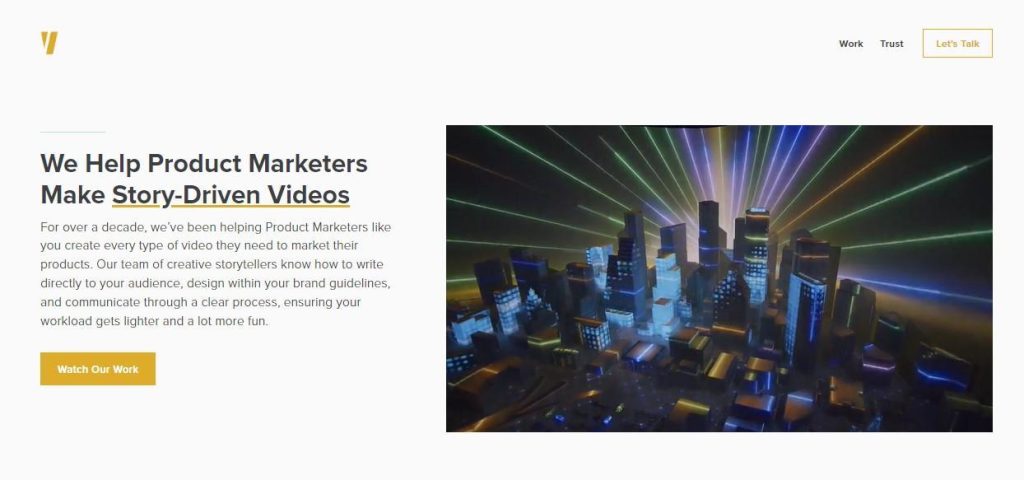 Summary: They provide story-driven videos for marketers.
Services:
Explainer videos
Motion graphics
TV commercials
Team Size: 2-9 employees
Case Studies:
Summary: Founded in 2014, Lemonlight has created an impressive 16,000+ videos for some of the world's biggest brands. They offer on-demand end-to-end video production services.
Services:
Video ad
Product ad
About us video
Event video
Team Size: 50-249 employees
Case Studies:
Vienna University
Google
Deloitte
Tesla

Summary: Kyro is a video production agency in South Carolina. This agency understands the actual pressure placed on marketers. Hence, they create videos that drive business goals.
Services:
Brand video
Promotional video
Motion graphics
TV Commercial
Team Size: 10-49 employees
Case Studies:
CHC Hydronics
Orbi
Meshforce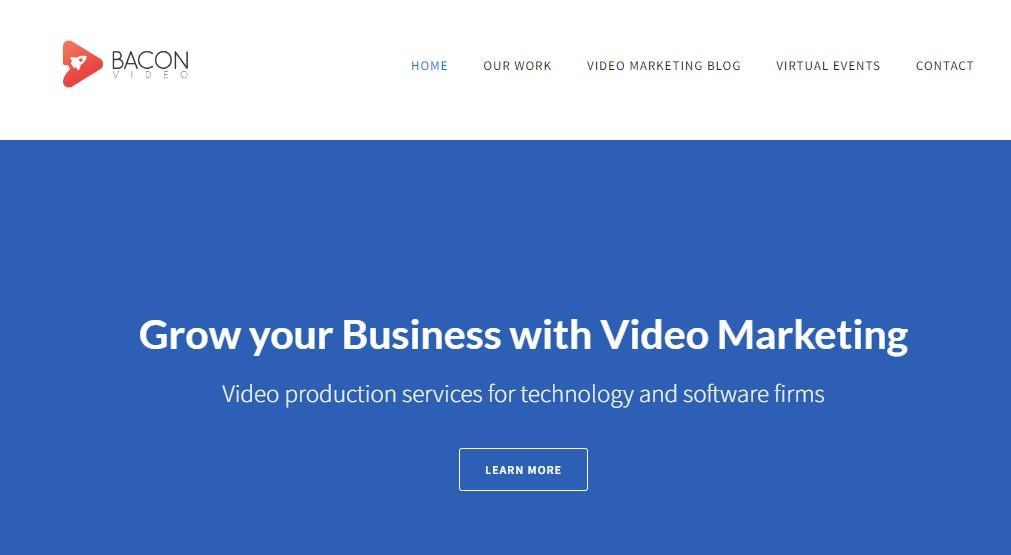 Summary: Bacon video agency is a world-class video production agency for technology and software firms. They are well-trusted by tech startups in the B2B sphere.
Services:
Product videos
Promo videos
Video ads
General video editing
Team Size: 1-10 employees
Case Studies:
Opportune.io
Eventmobi
Berkeley