If you're looking to grow your business, attending growth marketing conferences can be a great way of updating your knowledge about the market.
Also, visiting these conferences can be a great way to stay up to date with the industry, and learn about new methodologies and insights that can be useful for your business.
As the great wizard, Dumbledore once said:
"My own brother, Aberforth, was prosecuted for practicing inappropriate charms on a goat. It was all over the papers, but did Aberforth hide? No, he did not!"
Oops, sorry… that's odd. I think I had the wrong Harry Potter book opened, let me try again.
Here is the actual quote:
"It is our choices that show what we truly are, far more than our abilities."
So we're not telling you to listen to us, I'm telling you to listen to none other than the great Hogwart's Professor Albus Dumbledore.
In marketing, knowledge is key. Gathering information about established marketers can be crucial.
If you are looking to grow your company, taking the time to visit a conference might be exactly what you need.
What is Growth Marketing?
Think of Growth Marketing (or Growth Hacking) as an expansion of traditional marketing techniques.
Growth marketing is a sort of marketing area that looks to raise awareness and generate interest in a product, service, or concept.
Companies basically come up with innovative ways to sell their goods while employing analytics, metrics, or reward/special access to get consumers enthused. There are several instances.
Growth Marketing implements core marketing techniques such as A/B testing, cross-channel marketing, and customer live-cycle to create the best possible marketing campaign for a client.
To put it simply, Growth Marketing is a marketing niche whose goal is to grow a business as quickly and efficiently as possible.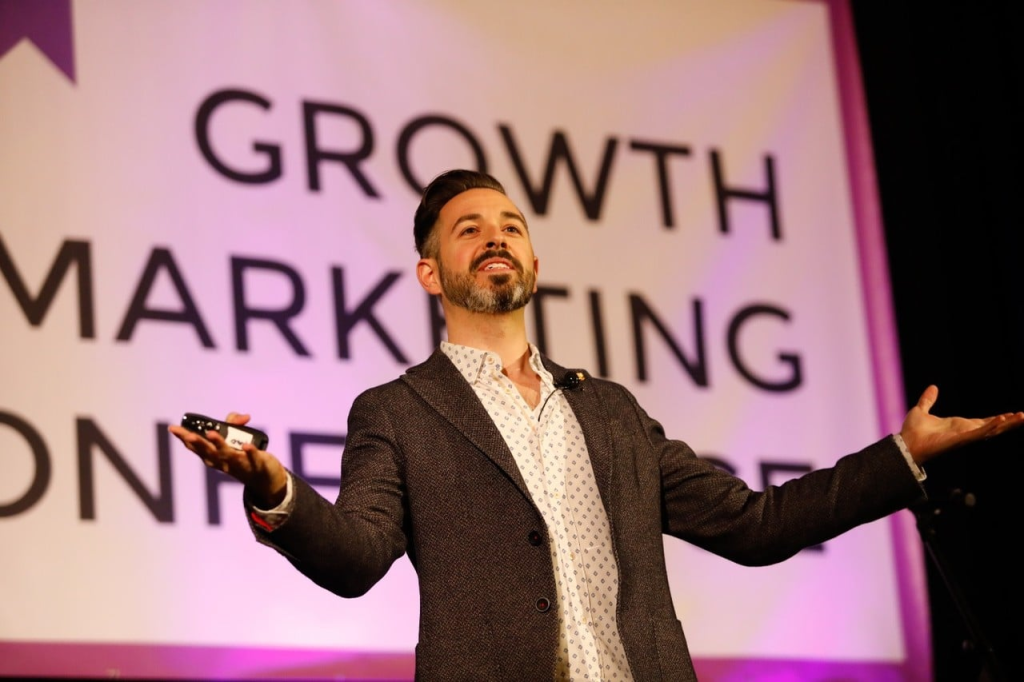 Why should you attend Growth Marketing Conferences?
I know what you're thinking, why would you want to leave the comfort of your home to attend a marketing conference?
Well, attending one might be one of the best things you could do for your business.
If you knew of a place where you could learn more about marketing strategies, talk to some of the best experts in the business, share your experience with your peers, and grow your network of potential clients, you would go to that place, right?
Turns out Marketing Conferences are exactly that.
Growth Marketing conferences hold speakers from several experts, including speakers from Fortune500 companies. That itself is already a great way to acquire knowledge.
The Best Growth Marketing Conferences to Attend in America
To help you out, we decided to create a list of the best Growth Marketing Conferences available in America.
In this list, you will learn about conferences that happen across the country. They feature hundreds of high-quality speakers and thousands of attendees.
One of the biggest digital marketing conferences in North America, the Traffic & Conversion Summit has 5 stages, approximately 100 presenters, and more than 200 exhibitors.
The event is established as one of the best marketing conferences in the world. Every year, companies like Adobe, LinkedIn, Google, Apple, Spotify, Uber, and many more participate in the event.
Taking place in San Diego from September 27 to 29, the Traffic and Conversion Summit will present lectures about new traffic channels, new selling models, conversion breakthroughs, and "ultra-current breakout sessions".
The conference also offers virtual attendance, in case you can't visit San Diego.
Location: San Diego Convention Center
Dates: September 27 – 29

CXL Live is the place to be if you work in experimentation, demand creation, growth marketing, or B2B.
According to CXL's website, the conference hosts some of the top people in growth and experimentation.
The conference will help you build your network, get solutions to your challenges, and learn what works.
The event will take place on two days (October 25-26) in Austin, Texas. CXL's is to foster long-term partnerships.
This year's edition will feature high-profile speakers such as Refine Labs, Shopify, Punchy, and Exit Five.
Location: Rooftop venue in Downtown, Austin (Skybox on 6th)
Dates: October 25 – 26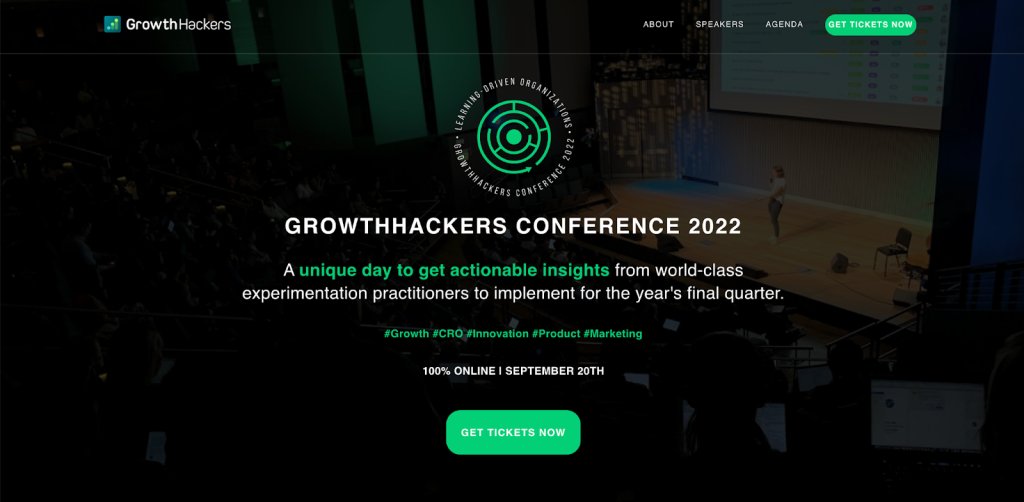 The Growth Hackers Conference is one of the largest growth hacking conferences in America. Happening on September 1st, the conference will take place in San Francisco, California.
The conference aims to bring together the top specialists in business growth and growth hacking from across the world.
Founded by Erin Turner and Gagan Biyani, the conference has since grown to become one of the premier gatherings that offer useful marketing insights and real-life examples of how the fastest-growing businesses have succeeded.
The event will feature several speakers from important companies like Nestle, Spotify, and Shopify, as well as growth marketing specialists like Breakout Growth and Growth Hackers themselves.
This year, the speakers include Sean Ellis from Groth Hackers, Chris More (Product & Growth Lead at Mozilla), Nancy Hensley (Chief Digital Officer at IBM), and Simon Dahla (Premium Conversion Lead at Spotify), among many others.
Location: Online
Date: September 20th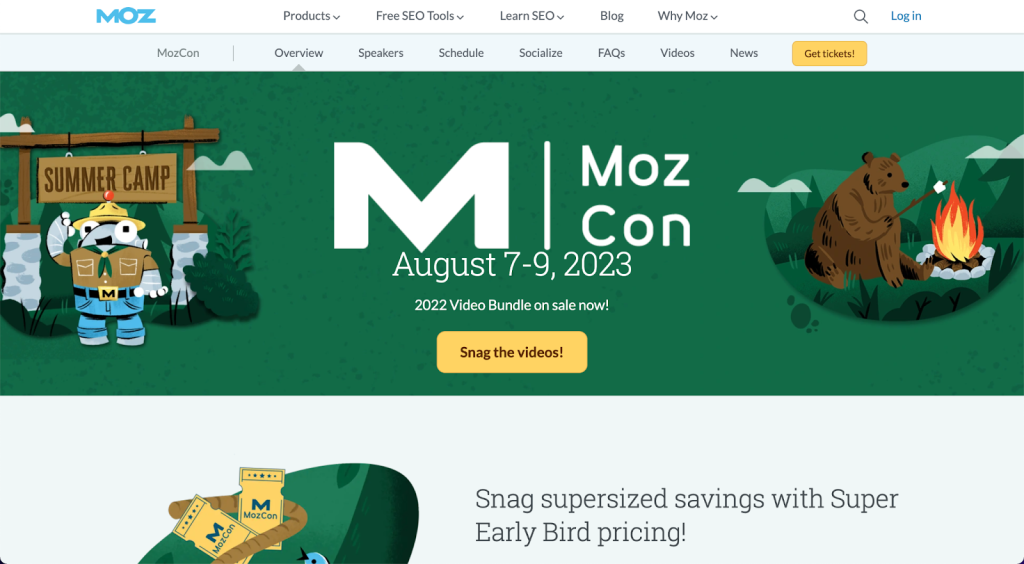 According to their website, MozCon is like a summer camp for marketers!
The event is held by SEO-expert company "Moz", which aims to be a comprehensive marketing conference for businesses looking to thrive online.
The event dives into social media marketing, email marketing, and other tactics with a strong growth marketing focus to support businesses in achieving sustainable revenues and growth.
The event will be held from August 7th to August 9th of 2023, and will host several speakers who are experts in SEO marketing, marketing sciences, Growth Marketing, and more!
Whether you're an SEO, marketer, or executive, in MozCon you'll have the opportunity to connect with hundreds of like-minded people;
Location: Seattle
Dates: August 7 – 9 (2023)

Founded in Vancouver, Traction Conference is one of the fastest-growing conferences in the genre.
The goal of the Traction Conference is to arm attendees with practical methods and ideas that will enable them to exponentially expand their enterprises.
The CEOs and creators of some of the world's fastest-growing businesses, including Google, Shopify, Netflix, Slack, LinkedIn, HubSpot, Grammarly, Reddit, and others, provided guidance, methodology, and insights.
Additionally, you may network with several elite Fortune 500 executives, members of the mainstream media, renowned investors, and successful startup founders at the conference.
Sadly, this year's conference already happened. However, Traction Conference hosts several upcoming events that you can check on their website.
Upcoming Traction Conference Events:
"How To Grow To $20M Revenue" – Hosting Hope Horner, Lemonlight CEO.
Date: September 15, 2022 – 11:00AM
Sign-up Link: Here
"How To Not Suck At Pitching" – Hosting Rajiv Nathan, Hypeman Founder
Date: September 22, 2022 – 111:00AM
Sign-up Link: Here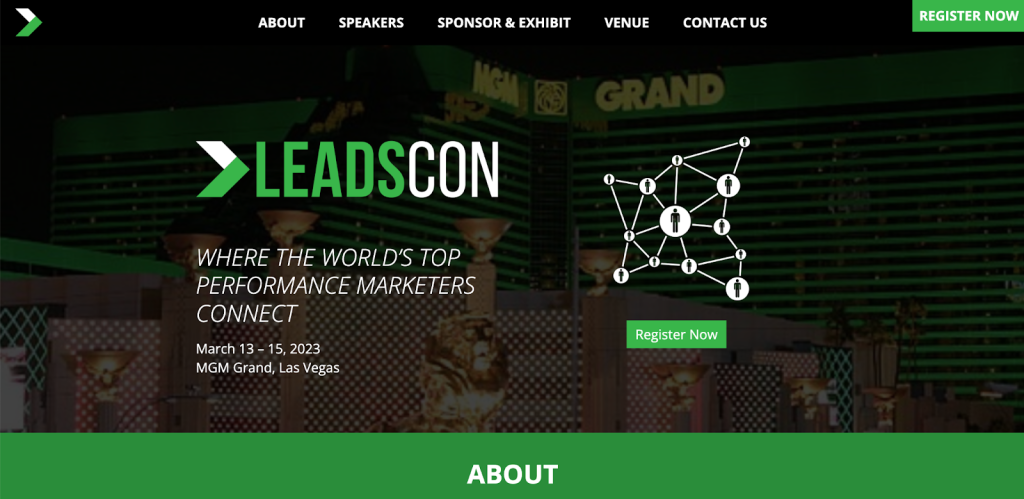 LeadsCon is one of the best conferences to attend if you're looking to expand your number of clients.
"The world's largest performance marketing conference and exposition" shares unique content about lead generation that can significantly help you in your cold outreach and lead generation.
LeadCon states that all types of business segments should attend the conference. In fact, their website states that LeadsCon is attended by several business types, including mortgage/lending, insurance, fintech, education, auto, home services, healthcare, and more!
The event will take place in March of 2023 in Las Vegas, Nevada. LeadCon will host several lead generation experts and speakers from high-profile companies.
Location: Paris Hotel, Las Vegas
Dates: March 21 – 23 (2023)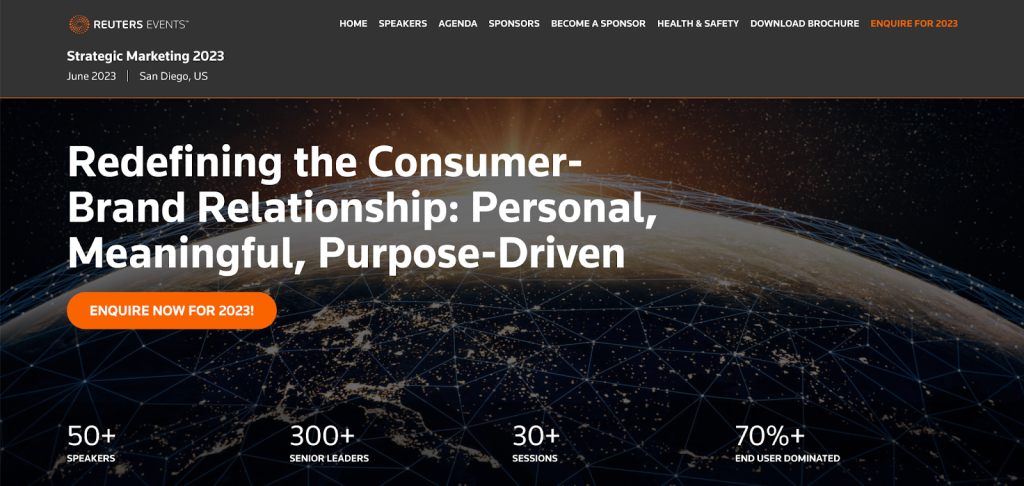 The world's most influential chief marketing officers come together at this event to demonstrate innovation, establish benchmarks, and set the course for marketing in the future.
The conference's subject for 2022 was "Redefining the Consumer-Brand Relationship: Personal, Meaningful, Purpose-Driven."
In their latest edition that happened last July in California, Strategic Marketing USA held speakers from Logitech, Fender, Intel, NFL, Verizon, General Mills, and Indeed.
The next Strategic Marketing conference will be happening in New York on October 20-21. this upcoming event will host speakers from Major League Baseball, Samsung, P.F. Changs, UPS, HP, and Pepsico, among many others.
The conference focuses on a few key points: CMO Strategy and Growth, Brand and Purpose-Driven Marketing, Data Storytelling and Personalization, Engaging Content, Agile Creative, and Innovative Socialization.
Location: New York City
Dates: October 20 – 21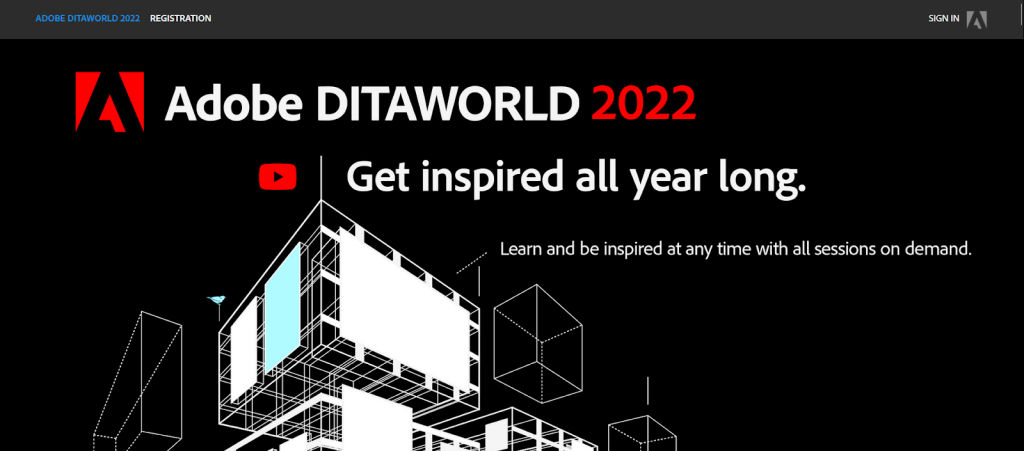 This conference, which takes place online, is one of the best ways to learn about several marketing topics.
Adobe DITAWORLD is likely the world's biggest DITA Online Conference for Marketing and Technical Communication Professionals.
The conference will cover a wide range of subjects, including talks on the industry as well as high-level strategic approaches.
The conference will demonstrate how Adobe is assisting businesses all around the world to link technical and marketing communication, as well as how clients and partners are using them to develop intelligent user experiences with intelligent content.
2022's conference held speakers like Amit Ahuja, the Senior Vice President of Experience Cloud at Adobe, Marco Cacciacarro, a Senior Technical Writer at BlackBerry, Amy Griffin, Senior Product Manager of Content Strategy & Design at Thomson Reuters, and many more!
Plus, Adobe DITEWORLD is completely free. You can register to participate on their website right now.
Location: Online
Dates: May 10 – 12 (2023)
Conclusion
The knowledge you can acquire from workshops and lectures can be priceless.
The conferences on this list offer you the opportunity to learn with the best experts in the world.
You'll have the chance of making connections with other businesses and potential clients that can launch your business to the next level.
Many times these conferences are worth it because of the connections you can make through them.
Plus, attending a conference gives you the unique opportunity of taking a fresh look at the market, what are the new marketing features, updates, and so on.
This type of knowledge will help you get ahead of the curve, so don't look at it as a conference, but as a way to invest in yourself (or your company) to help your business thrive!