Best SEO Services in Glendale, Los Angeles
Welcome to SEO Glendale, Los Angeles company. If you are looking for SEO specialist to work on your search engine optimization projects, then you are landed on the right company. Offsite SEO refers to everything that you do away from your website to improve your organic rankings in search engines. One of the most important offsite SEO techniques for getting better search engine placement is acquiring high-quality backlinks for your website. SEO link building Glendale Los Angeles from Jonathan Saeidian uses the powerful proprietary Link Triangle strategy to get search engines to notice your website and give you the ranking you deserve in search engine results pages. Local SEO link building strategy is another exceptional way to build an online brand that will enhance your local store and grow your business.
So what is a backlink, anyway?
A backlink refers to any link on a website that comes from another website. Acquiring high-quality backlinks is important for your website because it allows search engines to recognize your website more frequently. SEO link building campaigns run by Jonathan Saeidian will help you use backlinks to strengthen your search engine ranking.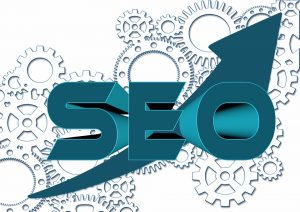 The sought-after SEO company with high-quality backlinks – One of the most important SEO tips concerning backlinks is to make sure you attain backlinks from reputable sites. While any backlink will help your search engine placement, it is important to note that the sites search engines consider to be authoritative can provide a real boost to your ranking. This means it's important to get backlinks at reputable and credible sites, such as your local chamber of commerce, to ensure best results. Jonathan Saeidian local SEO techniques provide quality backlinks.
The best SEO in Glendale with Link Baiting – This may sound like one of those SEO tips that can get you in trouble with the search engines, but link baiting is a legitimate and effective way to acquire backlinks and improve your SEO ranking. Link baiting involves producing interesting or controversial content in order to inspire others to link your page. Jonathan Saeidian and his team of professional copy writers will deliver well researched, authoritative and innovative content that will get your website noticed by search engines and internet surfers.
Brenton Way SEO Glendale will Get You listed – Listing your site in US web directories is a great way to add backlinks to your site and affect your search engine placement. Jonathan Saeidian SEO link building strategy will seek out directories that require manual updating by the sites' owners, as those are given greater prominence by search engines.
The above SEO techniques are just a few sample of the great service and powerful SEO techniques Brenton Way Marketing Company can offer. We concentrate on how to get the greatest number of high-quality backlinks, which is imperative in improving your SEO ranking.
Contact Jonathan Saeidian today and receive the following tactical services to improve your ranking today:
Onsite optimization including content, meta details, and image alt tags
Keyword and key phrases research specifically for your niche
Professional article creation and promotion that is keyword rich
Video optimization and promotion for a multi-media approach
Authoritative and optimized blog posts to draw in visitors and search engines
RSS feed submission to blog directories and readers promoting your authority
Social media profile creation with keyword rich descriptions
US Social bookmarking and commenting to promote your brand
SEO link building campaign using the powerful Link Triangle strategy tailor-made for your niche and your business
US directories submission
Let's Discuss Your Strategy